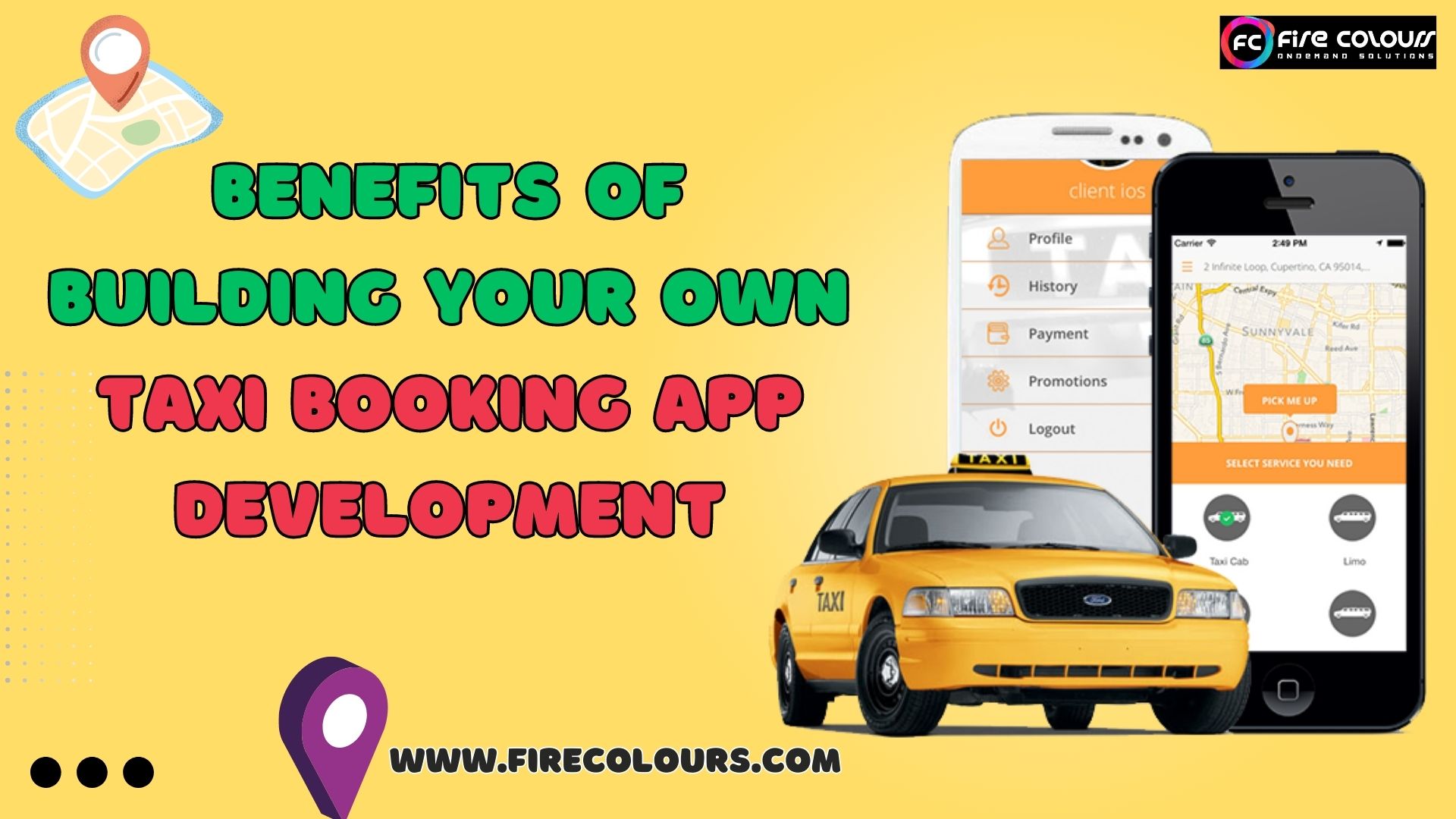 Living in a bustling city often entails the challenging task of finding and affording to park. Consequently, alternative modes of transportation such as public transit, taxis, and bicycles have gained immense popularity. The emergence of innovative mobile apps like Uber, Bolt, and Lyft has revolutionized transportation, enabling users to effortlessly hail rides with a few simple taps on their smartphones. These industry leaders continue to dominate the market and show no signs of deceleration. For aspiring entrepreneurs venturing into the transportation business, investing in the development of a taxi booking mobile app is a highly promising prospect. Seizing the opportunity to launch a personalized taxi booking service, understanding the ins and outs of taxi app development services provided by specialized companies is essential for success in this rapidly evolving landscape.
Taxi booking app development| The best initiative for entrepreneurs
The dominance of on-demand taxi booking apps like Uber and Ola has surpassed traditional taxi services. As customers increasingly prefer booking cabs through mobile apps, developing a cab booking app offers greater visibility and the opportunity to connect with a larger user base. It is essential to regularly update the app to attract and retain loyal users.
Essential Components Of A Taxi Booking App
In addition to providing convenience to customers, on-demand taxi services need several amenities that would benefit streamline of your operations and maximize efficiency.
Features for a Passengers Panel
– Convenient social login/sign-up feature
– Efficient profile creation and management capabilities
– Seamless on-demand taxi booking functionality
– Instant access to estimated wait times for taxi arrival
– Real-time vehicle tracking for enhanced reliability
– Flexible billing and payment options to suit individual preferences
– Timely push notifications, emails, and SMS alerts to stay informed
– Ability to rate drivers and provide valuable feedback
– Access to transparent rate information and diverse cab options
– Convenient scheduling of advance bookings
– Auto-generated billing for hassle-free payment processes
– Option to pay using in-app currency for added convenience
– Easy access to booking history for reference and tracking
Features for a Driver's Panel
– Update and manage availability for customer convenience
– Accept or deny customer booking requests based on availability
– Receive push notifications for new bookings and updates
– Engage in in-app calls and chat features for seamless communication with customers
– Utilize live map navigation for efficient route guidance
– Access and review customer ratings and feedback
– Benefit from automated fare calculation for accurate billing
– View detailed trip routes for better planning and navigation
– Accept both online and offline payment options for flexibility
Features for an Admin Panel
– Monitor and oversee drivers' information and activities
– Efficiently manage cab availability and scheduling
– Access trip routes for better operational planning
– Maintain control over rate cards and surge pricing
– Effectively manage discounts and promotional offers
– Track the location and status of cabs in real-time
– View and manage customer reviews and feedback about drivers
– Generate daily reports summarizing revenue and transaction data
– Manage geolocation boundaries to optimize service coverage
– Expand business reach and improve market presence
The beneficial characteristics associated with developing a taxi booking app
Investing in taxi booking app development provides the essential advantage of expanding the reach of taxi companies. With the majority of today's smartphone generation preferring app-based bookings over traditional phone calls, developing a mobile taxi booking app is a strategic approach to attract more customers and establish a strong market presence. Studies indicate that 65% of individuals utilize online taxi booking apps, making it an effective means to tap into a larger consumer base and elevate business success.
Enhance brand trustworthiness
Establishing brand recognition is vital for all businesses, particularly startups, as it can either make or break their success. The global attention garnered by cab booking applications can be attributed to their strong brand awareness. By opting for a taxi app, companies not only expand their services worldwide but also enhance their brand presence across various cities and countries. This strategic choice enables them to establish a reputable and recognizable brand, contributing to their overall growth and visibility.
Strengthening customer loyalty
A positive brand image plays a crucial role in fostering long-term customer loyalty. In addition to brand perception, the quality of services offered by a company is the second most significant factor in gaining customer trust and commitment. Understanding and addressing customer expectations and needs is essential for building strong relationships. By integrating effective feedback mechanisms within your taxi booking mobile app, businesses can identify and cater to these desires. These mechanisms enable customers and drivers to share their experiences, demonstrating that the company values their needs and interactions. Such features have the potential to convert regular visitors into loyal customers, enhancing overall business growth.
Encourages Profit
Numerous taxi drivers pay substantial commissions to aggregator software for efficient company management. However, by developing their own mobile app, cab service owners can save on these commissions, leading to increased profits. Having an in-house taxi booking app not only enhances profit margins but also enables significant business expansion opportunities.
Enhancement of Product Opportunities
While taxi companies typically offer ride-sharing and booking services, providing additional product variety can significantly enhance your business. By offering unique options like customized car and driver preferences, you can attract more customers and gain a competitive edge over rivals. These value-added features not only benefit your company but also provide added convenience and satisfaction to your customers.
Generating Data
Investing in taxi app development not only provides the opportunity to gather and store valuable customer data but also enables leveraging it for various business activities. Capturing email addresses, contact details, and other information allows for future surveys, email marketing, and sales-related endeavors. Moreover, monitoring essential details such as booking frequency, ride duration, and average monthly rides facilitates sending personalized notifications to customers, utilizing coupons, offers, and enticing discounts. This personalized approach enhances customer retention and strengthens the overall business-customer relationship.
Communication Transparency
Establishing effective communication channels between drivers, customers, and companies is a challenging task, and the absence of such communication often leads to the failure of offline taxi booking firms. However, online cab booking applications resolve this issue by facilitating seamless communication and ensuring a positive customer experience.
The Price that Would Cost To Build A Mobile App For Booking Taxis?
When developing a taxi booking mobile app, it is crucial to ensure its compatibility across different devices and platforms. Careful budget planning is essential to avoid exceeding limits and ending up with an incomplete application that may result in losses. Successful budget administration necessitates a thorough understanding of the primary variables that influence the price of app development.
The complication of the project
The complexity of the app is a crucial factor to consider when determining the budget. More complex apps require additional time and manpower, resulting in a higher budget compared to less complex applications.
Platforms on which you decided to develop
The cost of developing an app can vary depending on whether it is built for iOS or Android. Additionally, if you aim to develop a cross-platform app, the expenses may be higher compared to the aforementioned scenarios.
Add-on Features you like to Include
If you intend to incorporate numerous features from the start, be prepared for a substantial investment. However, it is advisable to develop Minimum Viable Products (MVPs) before fully diving into the project to mitigate costs and risks.
The region where you decided to develop
App development prices can vary from country to country and city to city due to factors like the availability of development teams and resources. Each location may have its own unique pricing structure for app development services.
Concluding thoughts
To ensure a fully functional and feature-rich taxi booking app, it is advisable to engage the services of an app development company. By enlisting experts for the project, you can rely on their expertise while having peace of mind. Developing a top-notch taxi booking app will enable you to stay ahead of competitors and stand out from the crowd. However, it is important to acknowledge that taxi app development requires a significant investment of both finances and time. Therefore, it is crucial to find a competent and reliable software development team that is supportive and technologically innovative in order to achieve the desired results.